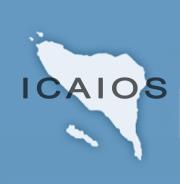 TENAGA RISET LAPANGAN/FIELD RESEARCHER
ICAIOS (International Center for Aceh and Indian Ocean Studies) yang didirikan oleh Universitas Syiah Kuala, Universitas Islam Negeri Ar-Raniri, dan Universitas Malikussaleh bekerjasama dengan Earth Observatory of Singapore, Nanyang Technological University untuk melaksanakan penelitian mengenai " Interaksi Pemukiman Masyarakat dan Bencana Geologis dalam Seribu Tahun Terakhir di Banda Aceh." Untuk itu, dibutuhkan beberapa Tenaga Riset Lapangan ( Field Researcher) untuk melakukan survey dan wawancara serta diskusi kelompok.
Kualifikasi Tenaga Riset Lapangan:
Pendidikan: minimal S1 Ilmu Arkeologi, Ilmu Sejarah, Ilmu Antropologi dan bidang terkait lainnya

Memiliki pengalaman lapangan riset arkeologi dan/atau riset kualitatif (minimal 2 tahun)

Bersedia bekerja full-time di lapangan dan mampu bekerja dibawah tekanan.

Mampu bekerja secara individual dan tim

Mampu mengoperasikan komputer dan Internet

Mampu berkomunikasi dalam bahasa Aceh dan berdomisili di Banda Aceh dan sekitarnya.
Peminat dapat mengirimkan lamaran, curriculum vitae yang menjelaskan kualifikasi yang relevan dengan pekerjaan ini, dan 2 referensi paling lambat Minggu, 31 Mei 2015 pukul 17.00 ke info@acehresearch.org and cc: geohazard.aceh@gmail.com. Kami hanya akan menghubungi pelamar yang terpilih sebagai kandidat potensial (short listed candidates).